Black Billy Hand Soap
RM9.50
Rated 5.00 out of 5 based on

3

customer ratings
5.0
(
3

reviews
)
Wash your hands with soap and water, and dry them thoroughly. Use alcohol-based handrub if you don't have immediate access to soap and water – WHO
It gets its name when goat's milk meets bamboo charcoal & create beautiful black & white artsy. Black & white is interpretive – dirty or clean, no in-between.
Keeping hands clean through improved hand hygiene is one of the most important steps we can take to avoid getting sick and spreading germs to others.
Black Billy Hand Soap is a creative way to replace your liquid hand wash. With the use of bar soap, it able to facilitate rubbing and friction which can remove germs from the hands, and so that germs can be rinsed away with water. Using soap also adds to the time spent washing and ensures a more effective wash.
Made with nourishing goat's milk & great odour absorbent bamboo charcoal, Black Billy is your perfect hand soap! Oh it comes with jute string so you can hang it without a need of soap dish – no worries, no dripping!
Description
Ingredients: Stearic Acid, Glycerin, Water, Potassium Cocoyl Glycinate, Potassium Cocoate, Propylene Glycol, Cocamide MEA, Sodium Hydroxide, Bamboo Charcoal, Fragrance, Butyrospermum Parkii (Shea) Butter, Sodium Lactate, Goat Milk (powder)
Made with 85.50% ingredients of natural origin
Use: Apply on your wet hand & create lather. Rub your hands, palm to palm, vigorously for at least 10 to 20 seconds. Rinse well.
Caution: In case of contact with eyes, rinse with water immediately. In the unlikely case of any irritation, discontinue use and consult a doctor. For external use only. Keep out of reach of children.
Caring for your soap: Handmade soaps naturally have a high glycerin content, which is great to the skin. But that also means the soap require a place to dry out in between uses. Here few tips to prolong the life of your favourite soaps. Do not leave your bar soap sitting in water in a soap dish or under a dripping shower head. Keep it on a well drained soap dish or hang it using jute string provided. Store in cool dry place and in its original packaging if not in use.
Best use within 12 months of purchase to get the best scent quality. Due to the content of natural ingredients used during the creation of this soap, the color of the product will change gradually and may be slightly vary.
Each of our soaps are uniquely handcrafted.
Goat's Milk & Bamboo Charcoal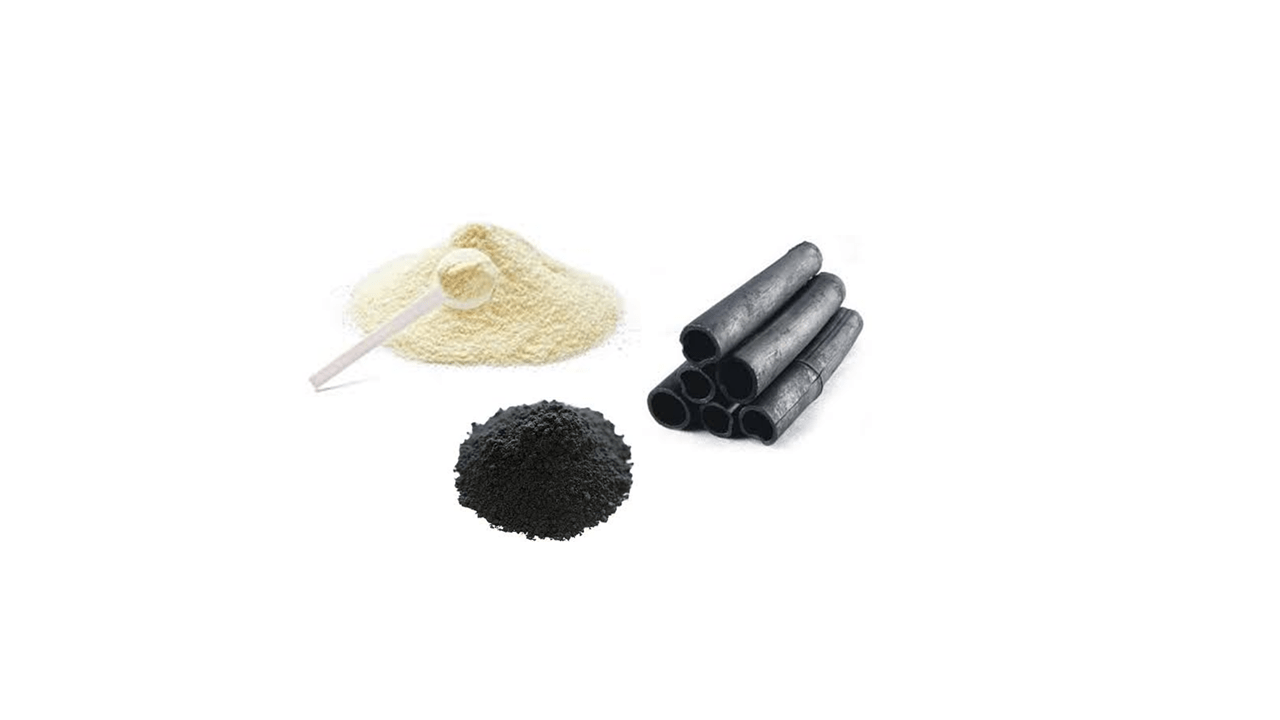 Benefits: Goat's milk has a high fat content which can hydrate the skin.
Bamboo charcoal, is a good absorbent where it draws out the impurities & able to neutralise unpleasant odour from your skin.
Fragrance Profile: Fresh aldehydic musky with a hint of citrus fruity provide a sweet nourishing scent of milk.