Bye-Bye Dandruff Sulfate-Free Shampoo Bar
RM24.50
Rated 5.00 out of 5 based on

5

customer ratings
5.0
(
5

reviews
)
It's time to bid farewell to the snowflakes we hate the most.
Lather up with this Bye-Bye Dandruff SULFATE-FREE concentrated shampoo bar to gently cleanse and clears flakes. Enforced with effective Piroctone Olamine and Tea Tree Oil help to soothe the scalp, feel refreshed and clean!
If you are suffering from sensitive scalp and feel like forever fighting with dandruff, you might really benefit from a sulfate-free shampoo with anti-dandruff in it. The ultra-gentle cleanser will maintain skin's healthy protective barrier (read: reduce flaky dandruff caused by dry scalp) and at the same time has specific action against the Malassezia species responsible for producing dandruff.
This solid shampoo is another alternative to your regular liquid shampoos and absolutely packaging-free (read: no more hassle to squeeze your shampoo bottle and no more guilt burden every time you throw your empty bottle into the wasteland).
This 65g petite bar is freshly-pressed and nicely fit in the palm of your hand, very practical to use and giving you an approximately lasting usage similar to 400ml of liquid shampoo.
Now you can stop second-guessing your decisions, this bar works wonder and plastic-free too. That's why we've been featured among the best dandruff shampoo in Malaysia.
Description
It is well known among experts that the yeast-like fungi; Malassezia furfur, is among the main factors for the development of dandruff. They commonly colonize the seborrheic parts of the skin and they sustain themselves by consuming the fatty acids present in normal sebum (oil secretions) produced by the skin. They will breaking down the sebum to oleic acid and our body will react to the present of oleic acid & shed the cell flakes faster (we call this as dandruff). When this happen, normally the flakes is kind of moisty flakes and normally it comes together with itchy, redness scalp and the dandruff/scalp might be slightly smelly.
Dry scalp and sensitivity to certain hair care products also will lead to dandruff formation. Thanks to our skin protective barrier that separates the scalp from the harsh elements and transforms dead skin cells into a tough, protective layer and shedding it faster (we call this as dandruff). When this happen, normally the flakes is kind of dry flakes.
Therefore, we want to help you to bid goodbye with our Bye-Bye Dandruff Sulfate-free Shampoo Bar, its primary target to control of Malassezia furfur and at the same time gently cleanse the scalp and maintaining the scalp natural moisture.
Sodium Cocoyl Isethionate, Behenamidopropyl Dimethylamine, Dipalmitoylethyl Hydroxyethylmonium Methosulfate, Cocos Nucifera (Coconut) Oil, Glycerin, Cetyl Alcohol, Stearyl Alcohol, Lactic Acid, Fragrance, Melaleuca Alternafolia (Tea Tree) Leaf Oil, Piroctone Olamine, CI 14720
Made with 98% ingredients of natural origin.
Use: Rub directly onto wet hair to create lather. Massage into the hair and scalp then rinse clean.
Caution: In case of contact with eyes, rinse with water immediately. In the unlikely case of any irritation, discontinue use and consult a doctor. For external use only. Keep out of reach of children.
Caring for your shampoo bar: Do not leave your shampoo bar sitting in water in a soap dish or under a dripping shower head. Keep it on a well drained soap dish. Store in cool dry place and in its original packaging if not in use.
Best use within 6 months of purchase to get the best scent quality. Due to the content of natural ingredients used during the creation of this soap, the color of the product will change gradually and may be slightly vary.
Each of our shampoo bar is uniquely handcrafted.
Piroctone Olamine & Tea Tree Oil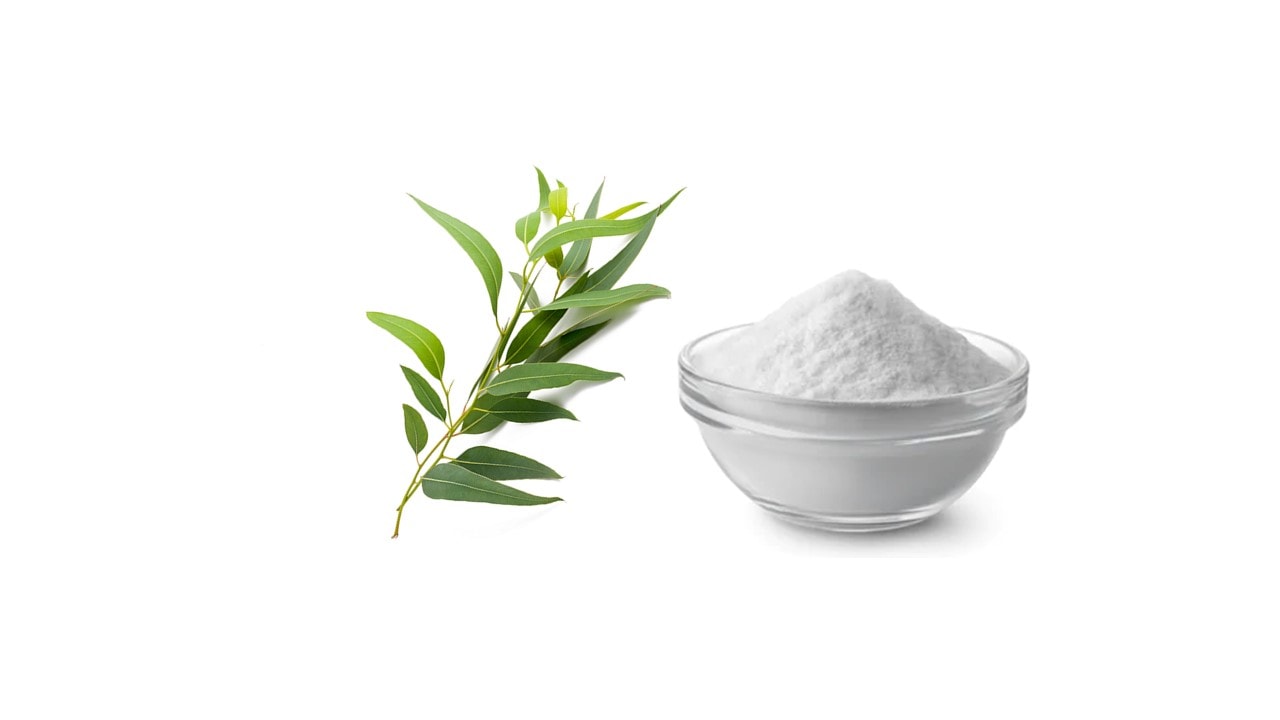 Benefits: Piroctone Olamine is an effective anti-dandruff active that has specific action against the Malassezia species responsible for producing dandruff and has also been proven to relieve scalp itchiness.
Tea tree oil is an essential oil distilled from the leaves of the native Australian plant Melaleuca alternifolia and best known for its antibacterial activity.
Fragrance Profile: Floral citrus note with fresh clean medicinal scent from tea tree essential oil.