Curly Sue Sulfate-Free Shampoo Bar
RM24.50
Rated 4.33 out of 5 based on

3

customer ratings
4.33
(
3

reviews
)
Never let anyone dull your curl – anonymous
Lather up with this Curly Sue SULFATE-FREE concentrated shampoo bar to gently cleanse and care your gorgeous curls and coils. Packed with Shea Butter, Coconut Oil & Vitamin E for a lightweight, daily cleansing formula to replenish, hydrate and tame the frizz.
If you have curly hair, you may find that shampoos formulated with sulfates have an impact on your curl, leaving it frizzier and looking lacklustre. Curly hair needs extra care to retain its natural curl and keep it looking vibrant and healthy.
Curly Girl Method approved – No Sulfates, No Silicones, No preservatives
This solid shampoo is another alternative to your regular liquid shampoos and absolutely packaging free (read: no more hassle to squeeze your shampoo bottle and no more guilt burden every time you throw your empty bottle into the wasteland).
This 65g petite bar is freshly-pressed and nicely fit in the palm of your hand, very practical to use and giving you an approximately lasting usage similar to 400ml of liquid shampoo.
In stock
Description
Curly hair is different from other hair textures. Due to asymmetrical follicles, curly hair is more likely to be drier than straight hair because it's harder for the natural oils to travel down the hair shaft. This lack of natural oils also leads to another common curly hair issue which is frizz. Another curl challenge is the lack of shine since light reflects more easily of straight, flat surfaces than curved or curly ones. Fret not, we have created our Curly Sue (inspired by the gorgeous curly hair of little Sue from the Curly Sue movie), it gently and effectively cleanses both curls and waves and maintain them as how you love them.
Sodium Cocoyl Isethionate, Behenamidopropyl Dimethylamine, Dipalmitoylethyl Hydroxyethylmonium Methosulfate, Butyrospermum Parkii (Shea) Butter, Cocos Nucifera (Coconut) Oil, Glycerin, Cetyl Alcohol, Stearyl Alcohol, Lactic Acid, Fragrance, Vitamin E (Panthenol), CI 19140, CI 14720
Made with 98% ingredients of natural origin.
Use: Rub directly onto wet hair to create lather. Massage into the hair and scalp then rinse clean.
Caution: In case of contact with eyes, rinse with water immediately. In the unlikely case of any irritation, discontinue use and consult a doctor. For external use only. Keep out of reach of children.
Caring for your shampoo bar: Do not leave your shampoo bar sitting in water in a soap dish or under a dripping shower head. Keep it on a well drained soap dish. Store in cool dry place and in its original packaging if not in use.
Best use within 6 months of purchase to get the best scent quality. Due to the content of natural ingredients used during the creation of this soap, the color of the product will change gradually and may be slightly vary.
Each of our shampoo bar is uniquely handcrafted.
Shea Butter, Coconut Oil & Vitamin E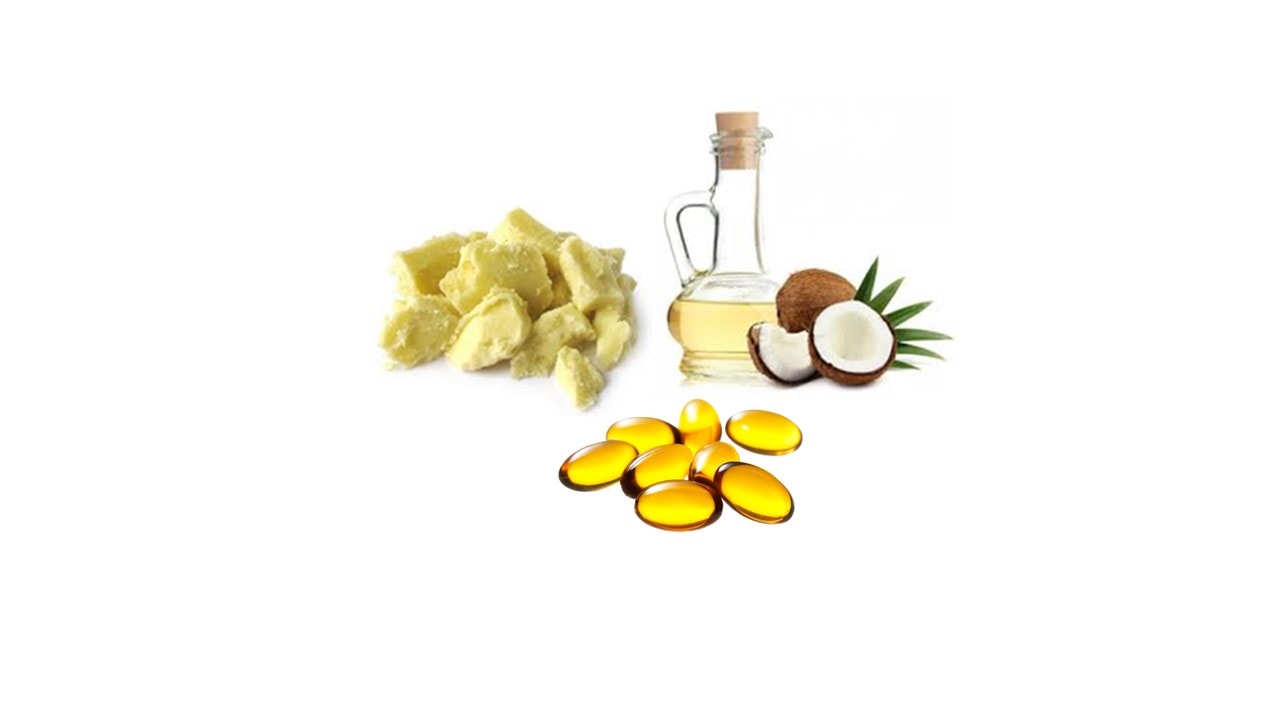 Benefits: Shea Butter is excellent for locking in moisture without leaving your hair greasy and heavy and great for keeping your natural curls and coils protected. Coconut Oil is great for softening brittle hair and an excellent hair moisturiser for curly hair.Vitamin E has natural antioxidant effects that could assist with maintaining healthy scalp and hair.
Fragrance Profile: Sweet creamy coconut with a tinge of caramelized shea butter.