Ginger & Lemongrass Salty Scrub
RM24.50
Rated 4.00 out of 5 based on

1

customer rating
4.0
(
1

review
)
Exfoliates & revitalises.
It's no secret that everyone skin gets tired, but as we learn more and more about healthy ways to rejuvenates our skin up, we learn that the more natural, the better.
What our Ginger & Lemongrass Salty Scrub is offering:
Soft sea salt and ginger slough away dead skin cells to promote smoother, healthier skin naturally.
Revitalised skin puffiness and promotes proper blood circulation to the skin naturally.
Using 100% fresh ingredient of sea salt and fresh ginger flesh for skin scrubbing.
Energising mood booster Lemongrass Essential Oil.
Content weight: Approx. 150g
In stock
Description
Skin exfoliator Sea Salts and warming Ginger removes all traces of roughness to buff every bit of you. The anti-inflammatory properties in ginger calm puffiness, soothe inflamed skin and promote proper blood circulation to the skin.
Ingredients: Sodium Chloride, Glycerin, Water, Potassium Cocoyl Glycinate, Sodium Lactate, Zingiber Officinale (Ginger) Root, Lemongrass, Lemon, Peppermint and Rosemary Essential Oils
Made of 99.5 0% natural origin ingredients, 74.70% is fresh ingredients
Use: On dry or wet skin, rub a large handful of scrub in circular massage motions, focusing on problem areas. Leave to dry for 5 minutes and finish with a rinse.For all skin types. Suitable for face & body.
Caution: In case of contact with eyes, rinse with water immediately. In the unlikely case of any irritation, discontinue use and consult a doctor. For external use only. Keep out of reach of children.
Caring for your body scrub: Always make sure the jar is properly closed after every usage because the natural ingredients inside the scrub likely to oxidize when it is exposed to air. Our Ginger & Lemongrass Body Salt Scrub is free from preservative and self-preserved formula. However improperly sealed containers could cause it easily to spoil.
Best use within 6 months of purchase or after opening. Due to the content of natural ingredients used during the creation of this body scrub, the colour and scent of the product will change gradually and may slightly vary.
Each of our body scrubs is uniquely handmade, produce in small batches with a good manufacturing practice.
Please recycle the bottle.
Ginger & Lemongrass Essential Oil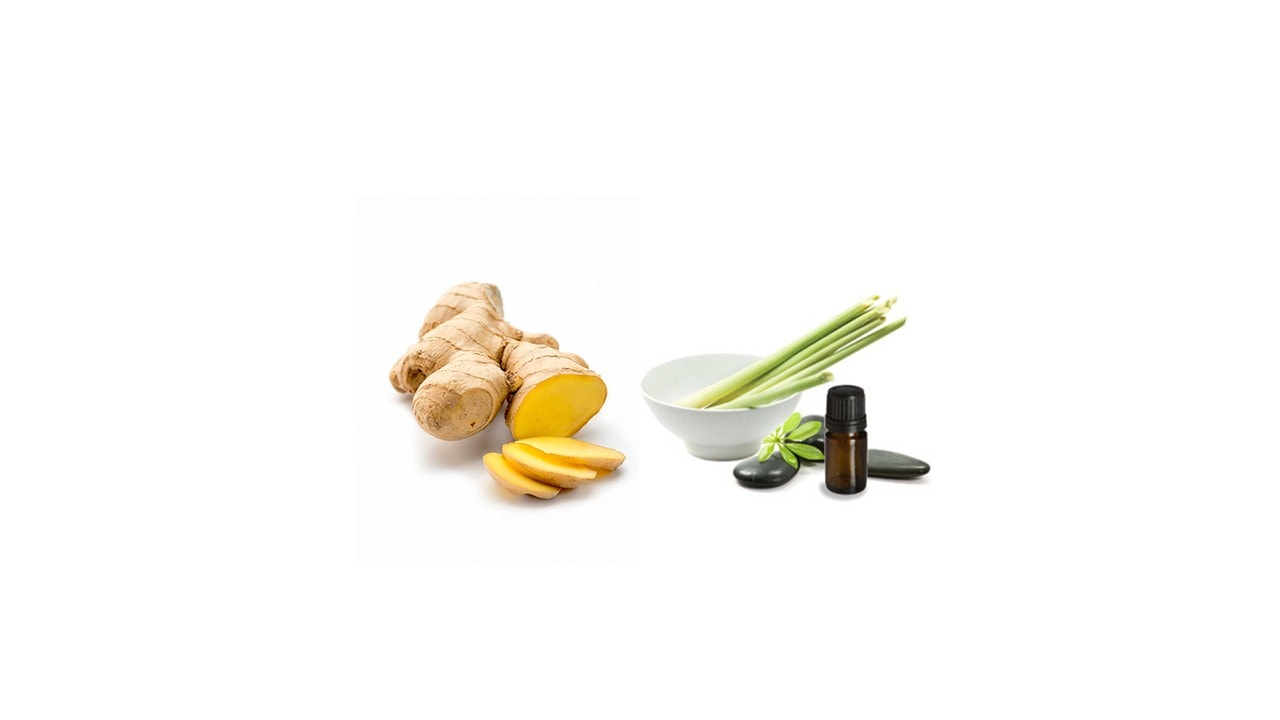 Benefits: Ginger is abundant in an antioxidant called gingerol that are fighting off free radicals to protect our skin & keep skin looking youthful. It is a powerful antiseptic, which helps to reduce inflammation, making it a great ingredient for acne-prone skin.
Lemongrass essential oil improves blood circulation which makes it excellent for relieving muscle pain and discomfort.
Scent Profile: Fresh ginger and Lemongrass Essential oils