Truly Kind Sulfate-Free Shampoo Bar
RM24.50
Rated 5.00 out of 5 based on

4

customer ratings
5.0
(
4

reviews
)
People say sensitive people are kind. We say it's time to be truly kind to sensitive people.
Lather up with this Truly Kind SULFATE-FREE concentrated shampoo bar to gently cleanse and care your sensitive scalp. Packed with Olive Oil & hydrating active PENTAVITIN® for an ultra-gentle, daily cleansing formula to soothe and calm scalp discomfort.
If you suffer from sensitive scalp, you may find that shampoos formulated with sulfates have an impact on your scalp as it more likely can cause scalp irritation like redness, dryness, and itching. Some people with sensitive scalp might really benefit from a sulfate-free shampoo.
This solid shampoo is another alternative to your regular liquid shampoos and absolutely packaging-free (read: no more hassle to squeeze your shampoo bottle and no more guilt burden every time you throw your empty bottle into the wasteland).
This 65g petite bar is freshly-pressed and nicely fit in the palm of your hand, very practical to use and giving you an approximately lasting usage similar to 400ml of liquid shampoo.
In stock
Description
Sensitive scalp is essentially when the skin on the scalp more easily irritated. The scalp structure has more blood vessels, lots of nerve endings and more lipid & sweat glands than any other area of the body. Not only that, research found that scalp has a lower barrier function and therefore it is more likely for skin sensitivity to occur on the scalp than on other areas of skin.
The symptoms of a sensitive scalp can include burning, tingling, pain, scalp tenderness, itching, redness or irritation and normally it will happen when the skin overreacts to certain things like hair care products or the extreme weather.
Shampoo is one of the main causes of scalp sensitivity for many people with sensitive scalp. Truly Kind Sulfate-free Shampoo Bar for sensitive scalp has been developed to give your scalp the gentle cleaning and care it needs.
Sodium Cocoyl Isethionate, Behenamidopropyl Dimethylamine, Dipalmitoylethyl Hydroxyethylmonium Methosulfate, Olea Europaea (Olive) Fruit Oil, Glycerin, Cetyl Alcohol, Stearyl Alcohol, Lactic Acid, Fragrance, Pentavitin (Saccharide Isomerate), CI 19140, CI 42090
Made with 98% ingredients of natural origin.
Use: Rub directly onto wet hair to create lather. Massage into the hair and scalp then rinse clean.
Caution: In case of contact with eyes, rinse with water immediately. In the unlikely case of any irritation, discontinue use and consult a doctor. For external use only. Keep out of reach of children.
Caring for your shampoo bar: Do not leave your shampoo bar sitting in water in a soap dish or under a dripping shower head. Keep it on a well drained soap dish. Store in cool dry place and in its original packaging if not in use.
Best use within 6 months of purchase to get the best scent quality. Due to the content of natural ingredients used during the creation of this soap, the color of the product will change gradually and may be slightly vary.
Each of our shampoo bar is uniquely handcrafted.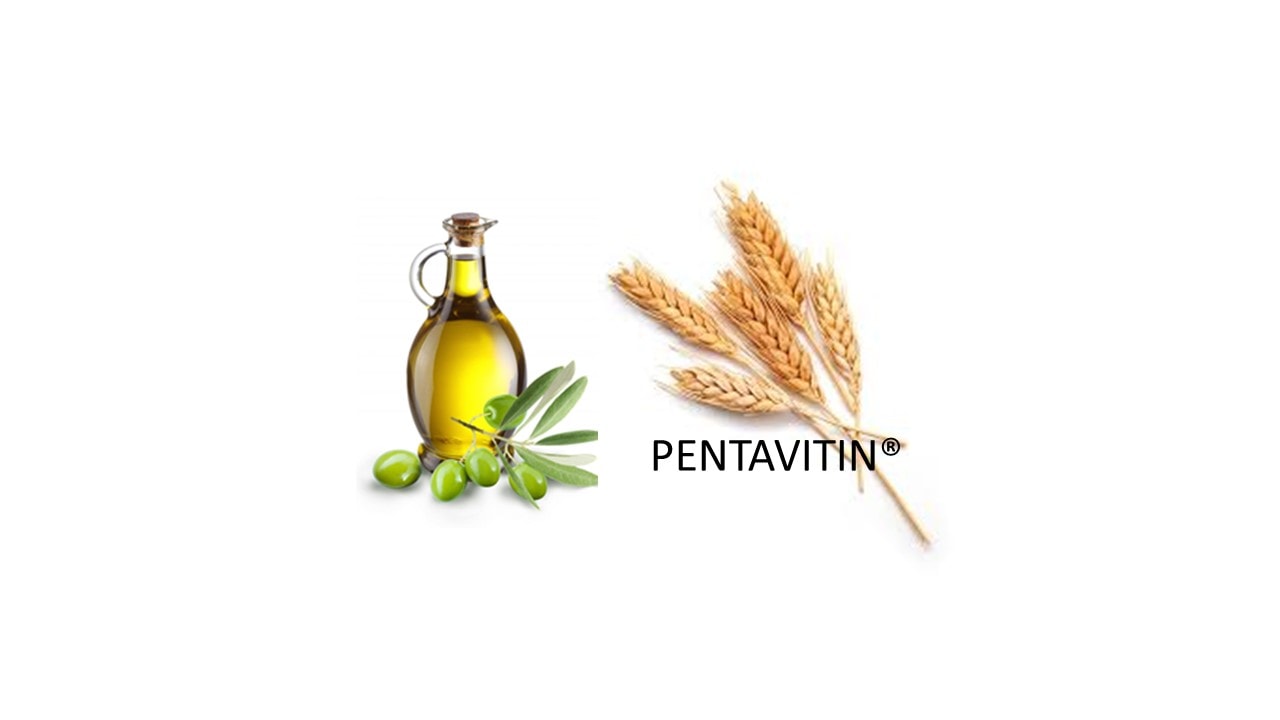 Benefits: Olive oil is a superb effective skin moisturiser especially for dry & sensitive skin. It provides soothing effect that helps to reduce or relieve scalp discomfort.
PENTAVITIN® is a 100% natural, plant-derived moisturiser from wheat. Its effectiveness is based on its unique composition, which is similar to that of the carbohydrate complex found in human skin, and on its unique ability to bind to skin. PENTAVITIN® ensures instant, deep hydration and generates a moisture reservoir for the scalp, calms dry & sensitive scalp.
Fragrance Profile: Green note scent with a linger of sweet fruity note.