Sale
Black Tea & Chamomile Body Scrub
RM24.50
Exfoliates & detoxifies.
It's no secret that everyone skin gets tired, but as we learn more and more about healthy ways to rejuvenates our skin up, we learn that the more natural, the better.
What our Black Tea & Chamomile Body Scrub is offering:
Easy to rinse creamy skin exfoliator sloughs away dead skin cells to promote smoother, healthier skin.
Detoxifies skin and leave it feeling rejuvenate, smooth and vibrant.
Using 100% fresh ingredient of dried black tea & chamomile flower for skin scrubbing.
Delicate tea scent that is light, floral, citrus and herbal.
Out of stock
Description
For thousands of years, tea has been enjoyed as a refreshing and stimulating drink. Our super rich detoxifying black tea body scrub contains the highest quality black tea which enhances the beautiful colour and scent.
The natural scrubbing from the black tea itself offers an indulgent and more gentle exfoliation allowing the product to detox the body and leave it feeling re-energised, smooth and hydrated.
Ingredients: Water, Camella Sinensis (Black Tea) Leaf, Potassium Cocoyl Glycinate, Stearic Acid, Cocos Nucifera (Coconut) Oil, Cetyl Stearyl Alcohol, Propylene Glycol, Glycerin, Chamomilla Recutita (Matricaria) Flower, Fragrance, Phenoxyethanol, Ethylhexylglycerin, Sodium Hydroxide
Made of 94.90% natural origin ingredients, 14.50% is fresh ingredients
Use: On dry or wet skin, rub a large handful of scrub in circular massage motions, focusing on problem areas. Leave to dry for 5 minutes and finish with a rinse.For all skin types. Suitable for face & body.
Caring for your body scrub: Always make sure the jar is properly closed after every usage because the natural ingredients inside the scrub likely to oxidize when it is exposed to air. Our Black Tea & Chamomile Body Scrub is using mild preservation system to avoid microbial contamination, but improperly sealed containers could cause it easily to spoil.
Best use within 6 months of purchase or after opening. Due to the content of natural ingredients used during the creation of this body scrub, the color and scent of the product will change gradually and may be slightly vary.
Each of our body scrub is uniquely handmade, produce in small batches with good manufacturing practice.
Please recycle bottle.
Caution: In case of contact with eyes, rinse with water immediately. In the unlikely case of any irritation, discontinue use and consult a doctor. For external use only. Keep out of reach of children.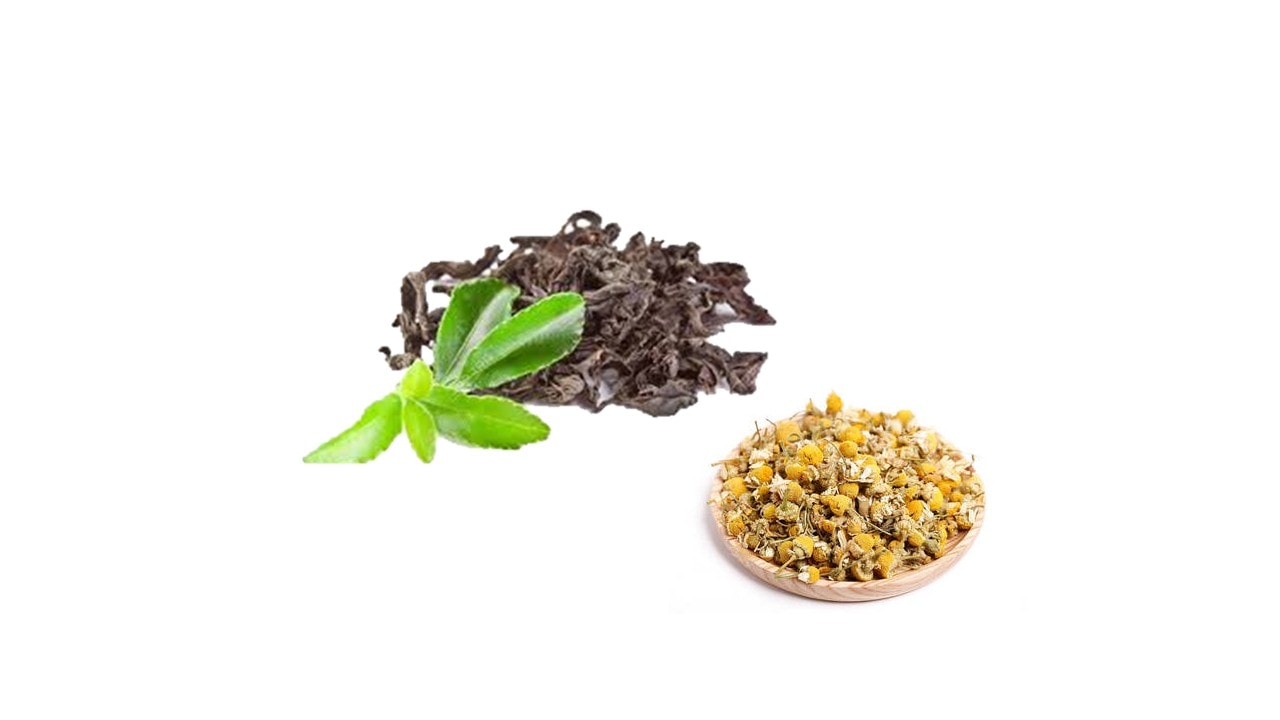 Benefits: Black Tea rich with polyphenols and tannins helps to accelerate skin regeneration and adds moisture especially in treating dry skin. Skin feels refreshed and adds an instant glow to the skin along with removing all impurities of skin successfully. Orange peel is a perfect natural body scrub which keep your skin silky smooth & has anti bacterial properties.
Chamomile has been used for its calming and anti-inflammatory properties for hundreds of years. It's also believed to soothe tired and sore muscles making it a popular choice for bath time.
Fragrance Profile: A sophisticated blend to emulate the tea concept scent with a hue of floral and citrus honey on a woody base. It brings a delicate tea scent that is light, floral, citrus and herbal.