Shopaholic Takes KL
RM13.90
Rated 5.00 out of 5 based on

4

customer ratings
5.0
(
4

reviews
)
Treat yourself to a little retail therapy with this glamourous bar as it is the best cure for a bad day!
In stock
Description
C8-C18 Palm Fatty Acids, Water, Sorbitol, Sucrose, Glycerin, Propylene Glycol, Sodium Lauryl Sulfate, Sodium Hydroxide, Sodium Chloride, Fragrance, Titanium Dioxide, CI 14720, CI 42090
Made with 85% ingredients of natural origin
Use: Lather up & rinse clean. For all skin types.
Caution: In case of contact with eyes, rinse with water immediately. In the unlikely case of any irritation, discontinue use and consult a doctor. For external use only. Keep out of reach of children.
Caring for your soap: Handmade soaps naturally have a high glycerin content, which is great for the skin. But that also means the soap requires a place to dry out in between uses. Here are a few tips to prolong the life of your favorite soaps: Do not leave your bar soap sitting in water in a soap dish or under a dripping shower head. Keep it on a well-drained soap dish. Store it in a cool, dry place and in its original packaging if not in use.
Best used within 12 months of purchase to get the best scent quality. Due to the content of natural ingredients used during the creation of this soap, the color of the product may slightly vary.
Each of our soaps is uniquely handcrafted.
Elegant floral fruity aromatic scent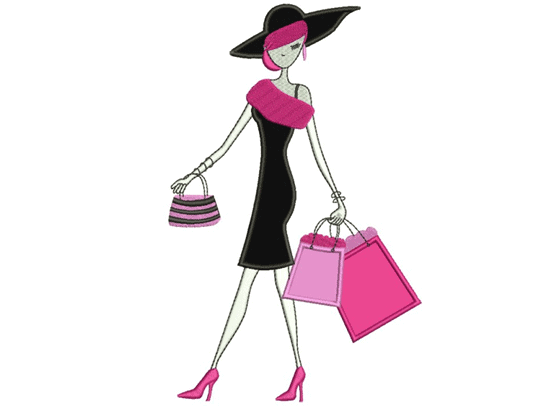 Benefits: It is a generous bouquet composed of Rose as the heart of the flowers, revealing elegance and perfectly blending with Jasmine and Geranium, bringing exceptionally pretty perfume and delicacy. Nectarine, red apple, and peach, with a hint of lemon, sparkle with luscious sweetness and a tinge of fresh feeling. Earthy sandalwood meshes with musk & vanilla's creaminess, bringing in a warm, woody base that results in relaxation and addiction. It is a bar to reminisce the feeling of surrendering to the occasional impulse buy — that handbag gleaming from behind the display shelf, or a pair of red shoes that will add the perfect dash of sophistication to your favorite executive suits. It is a little retail therapy while showering.
Fragrance Profile: Floral fruity gourmand on a woody base.
Shopaholic Takes KL